Meet Dr. Sarah Sweeney Dohrman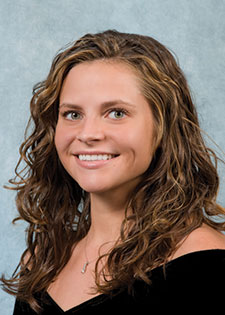 Dr. Sweeney was born and raised in West Virginia, where she graduated summa cum laude from West Virginia University with a degree in Exercise Physiology in 2007.  She then moved to Memphis, TN to attend Southern College of Optometry, where she graduated with honors in 2011.  During her optometric internships, she had the opportunity to become involved with developmental vision care and vision therapy, and recognized a passion for behavioral optometry and underserved populations in need.  After graduation, she completed a private practice residency dedicated to primary care and vision therapy in Southborough, Massachusetts in 2012. 
During residency, Dr. Sweeney gained much experience with special populations, including adults and children with special needs, Autism spectrum disorders, traumatic and acquired brain injury, and developmental delays.  It was there that she gained understanding about the intimate relationships among vision and learning, movement, and development.  Dr. Sweeney is an active member of the College of Optometrists for Vision Development (COVD) and Optometric Extension Program (OEP).  She completed her Fellowship training through COVD to become board certified in Optometric Vision therapy in 2014.