Meet Dr. Lisa Dibler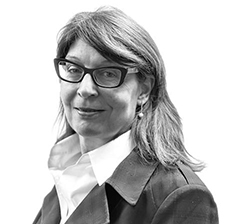 Dr. Lisa Dibler is a graduate of the University of Missouri – St. Louis (UMSL), College of Optometry.  She completed a residency in binocular vision and pediatrics at the Illinois College of Optometry and served as a clinical professor in optometry and binocular vision at UMSL for 10 years. 
She enjoys helping patients with binocular vision problems such as strabismus, amblyopia, and binocular and oculomotor problems, and other vision conditions that interfere with reading, learning and activities of daily living. Her training also qualifies her to work with patients who have suffered brain injuries resulting in vision difficulties.  
As a result of her work at the University of Missouri - St. Louis, she found that 50-75% of the children seen there who had vision deficits often also had other neurological diagnoses, such as AD/HD, headaches or developmental delays.  Within her private, full-scope optometric practice, she routinely provides general vision care and specialty vision services to the St. Louis region.  Dr. Dibler is dedicated to providing the highest quality developmental and preventive vision care to children and adults. 
Working with her patients from a developmental perspective gives Dr. Dibler insights that often can open the door to treatment when nothing else will. Dr. Dibler is committed to improving vision for infants, toddlers, school-age children as well as adults and seniors.  As a developmental optometrist, Dr. Dibler has been able to help her patients when other eye care practitioners have not.  Whether the patient has had a head injury, developmental delays or just poorly developed visual skills, Dr. Dibler is able to find a way to make a difference.
As part of her dedication to helping ensure vision problems don't hold children back from achieving to their potential, Dr. Dibler is participating in InfantSee, a nation-wide program sponsored by Johnson & Johnson and the American optometric Association, providing free vision exams for infants up to 1 year old.