Eyewear for the Entire Family -
from Contacts to Glasses
Contact Lenses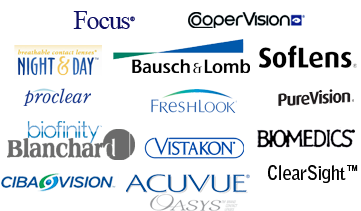 We work with and can provide all contact lens options including specialty lenses such as Bifocal, Astigmatism Correcting (Toric), Rigid Gas Permeable, Extended Wear, and Disposable, etc. Cooper, Vistakon, Bausch and Lomb, Ciba and many other brand names are available.
Prescription Eyeglasses & Sunglasses
We provide the highest quality lenses on the market, including: custom progressive no-line multi-focals, thin and lightweight lenses, safety lenses, computer lenses, polarized lenses, and more.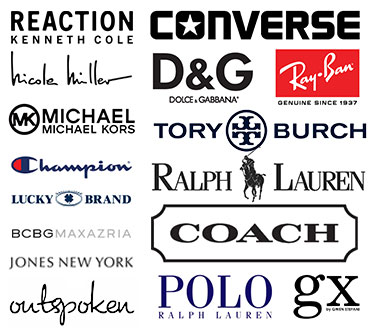 Come and see our large selection of designer and fashion frames, including:
Coach, Dolce & Gabana, Ralph Lauren
Polo, Converse, Cole Hahn, BCBG
Lucky, Izod, Jones New York
Roxy, Lilly Pulitzer
Our frame selection also includes:
A wide array of frames for children
RecSpecs sports/recreational frames
Safety/Occupational Frames
Wiley X Outdoor Eyewear
Ultra-light, durable titanium frames
Rimless and half-rimmed styles
We provide the latest in ophthalmic lenses, including:
No-line progressive lenses
State-of-the-art "High Definition" lenses
Transitions photogrey lenses
Anti-glare lenses
Scratch-resistant and UV-protective lenses
Glare-blocking Polarized sunglasses
Polycarbonate (shatter resistant) lenses
Thin and lightweight Hi-index lenses
Computer lenses
Prescription Sunglasses